First there was the prime-time feature on 60 Minutes last month, and this week a full-length profile by L. Jon Wertheim in Sports Illustrated.  It's great to see the soon-to-be-best doubles team in the history of tennis getting some recognition.  It has been long overdue, as the media's attention to doubles has been relatively non-existent.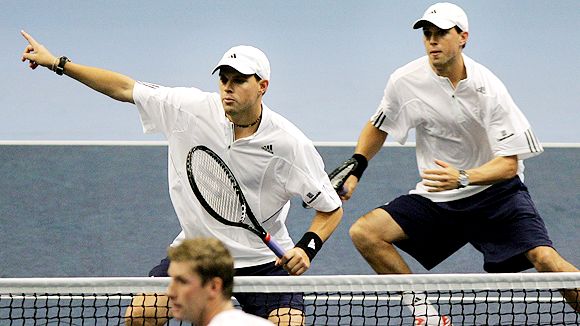 Link To Top Spin Blog
Copy and paste the code below into your website, myspace or facebook pages to spread the word about this post.